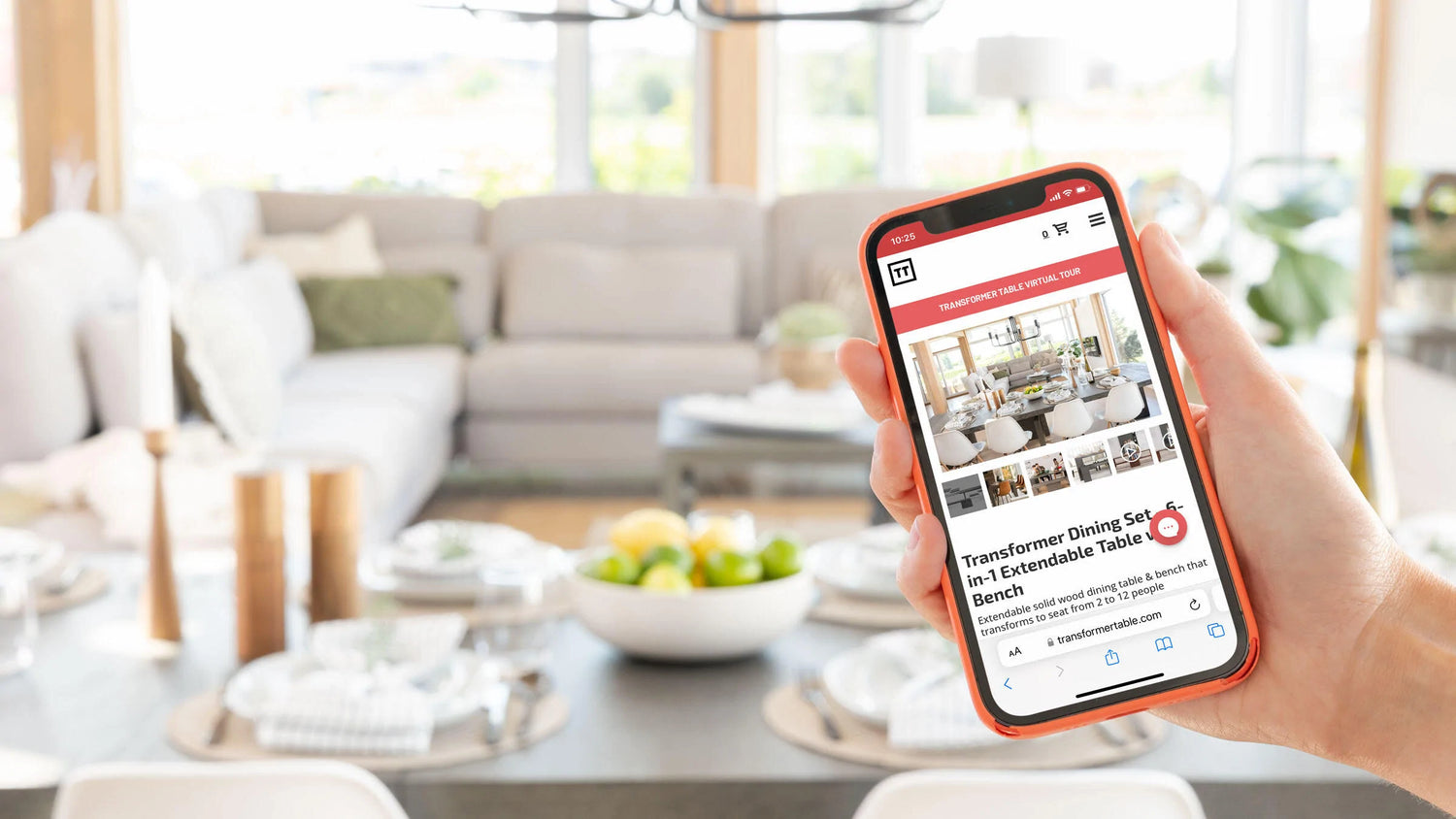 Virtual Showroom Tour
Discover our products from the comfort of your own home - it's the next best thing to seeing the products in person!
Book a 1-on-1 session with one of our Transformer Table Specialists, where you'll have the chance to learn more about Transformer Table products, receive a live demo, and ask any questions specific to your needs—all from the comfort of your own home!
The best part? It's totally free.

Book An Appointment
Click the button below to book your virtual tour! Simply choose a time that works best for you to reserve your time slot with one of our specialists.
Speak with a TT Specialist
You get to see the products in real time and ask any questions you may have one on one!

Get Access to Exclusive Discounts
Like what you see on the call? Let our experts take care of placing your order with the best available discounts.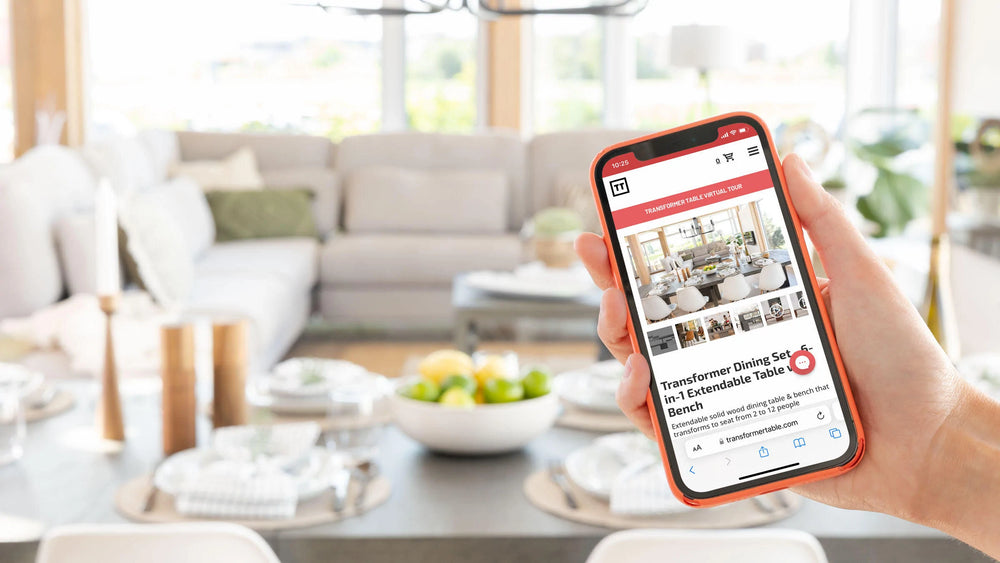 1-on-1 Personalized Virtual Tour
Our product experts will be happy to show you around our showroom and help you explore our unique smart furniture.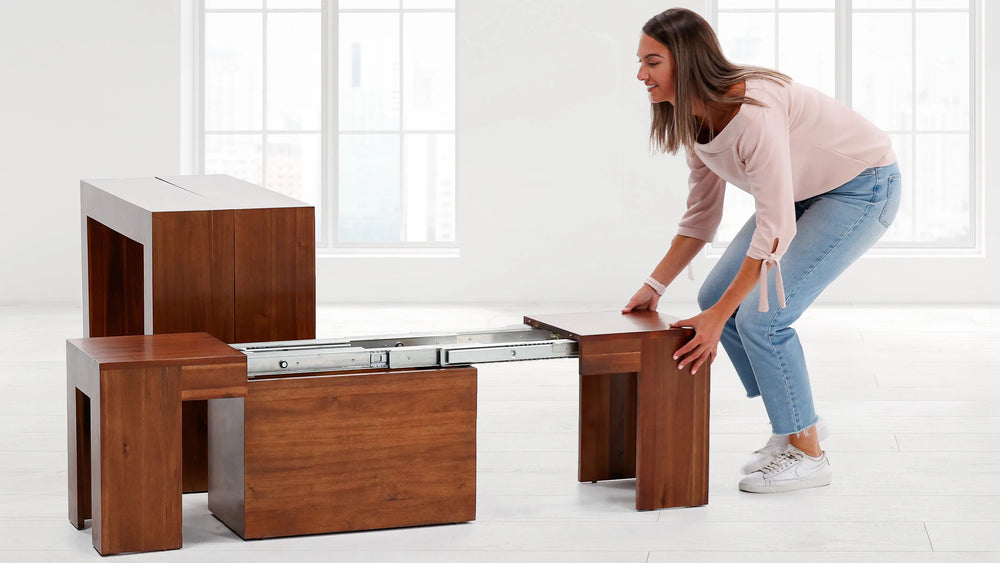 Live Demo of our TT Products
Watch our products transform in real time, and see all of the different configuration & color options available.
Get Answers to your Questions in Real Time
Ask any questions specific to your home & current needs, for the most personalized Q&A possible.
Ready to Book your Virtual Showroom Tour?
Although you won't have to leave your sofa, here are a few things to think about to prepare for your virtual visit:
1. Choose your preferred platform where you would like to do the virtual showroom visit - we can meet with you on all major video call platforms.
2. Our specialists are available Monday through Friday from 9:30 AM to 5:30 PM EST - please book a time that suits you best.
3. If you're after styling advice for a particular room, try to be in this room while you're on the call so we can best assist you.